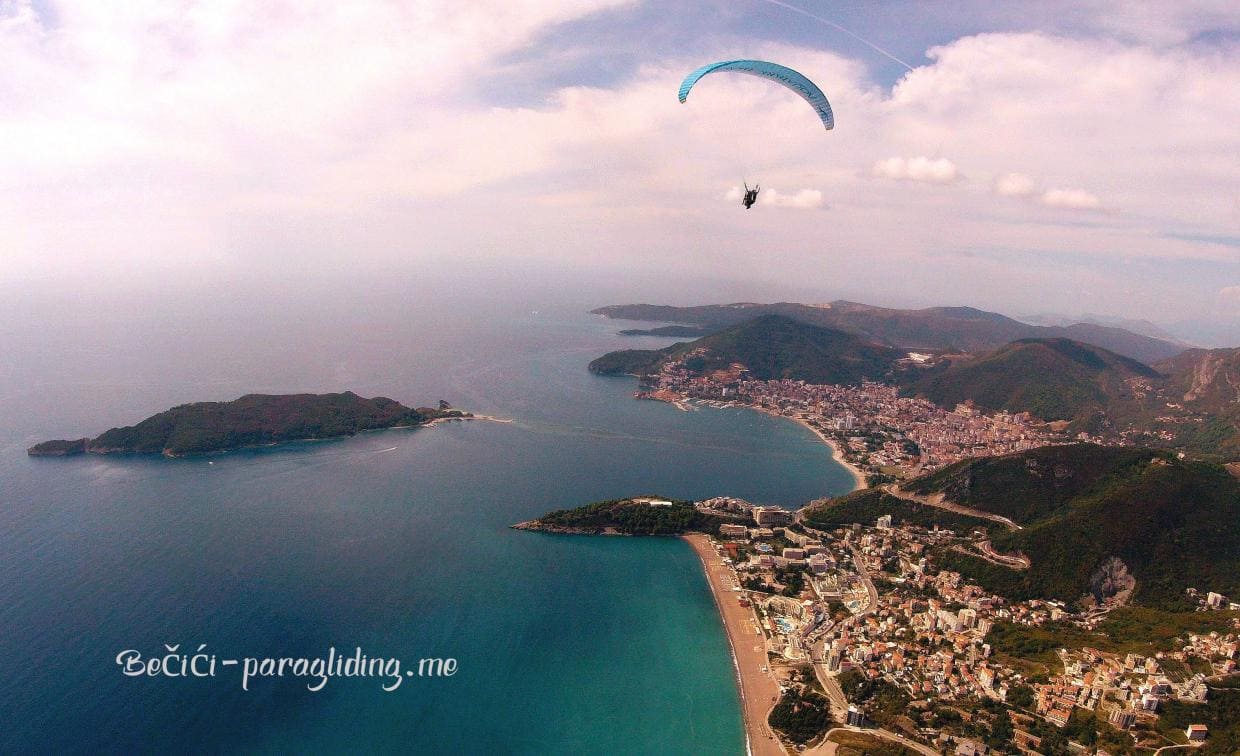 Bečići Paragliding Montenegro - The best adventure for you!
Becici is a small resort village located four kilometers from the center of Budva and actually being its suburb. Here it is not so noisy and crowded, calm and peace region. On the site of a former fishing village, a modern resort has grown with comfortable hotels and villas. This place is famous for its wide beach with a gentle descent into the water and clear, like a tear, water.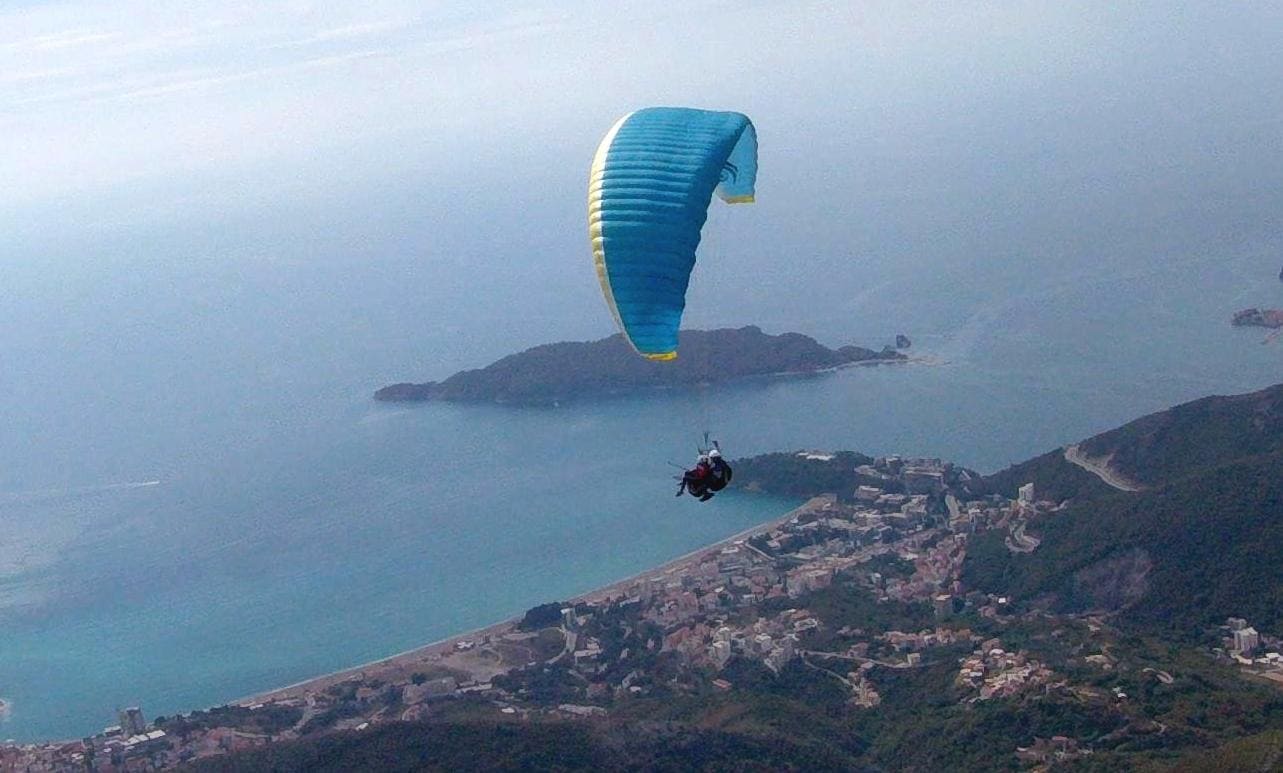 Becici beach is considered the best in the Budva Riviera also thanks to the developed tourist infrastructure. The coastline is stretched for 2 km, there are areas with soft sand and areas with small pebbles. The width is more than tens of meters, which creates a feeling of spaciousness. In the 30s of the last century it was recognized as the most beautiful and picturesque in Europe.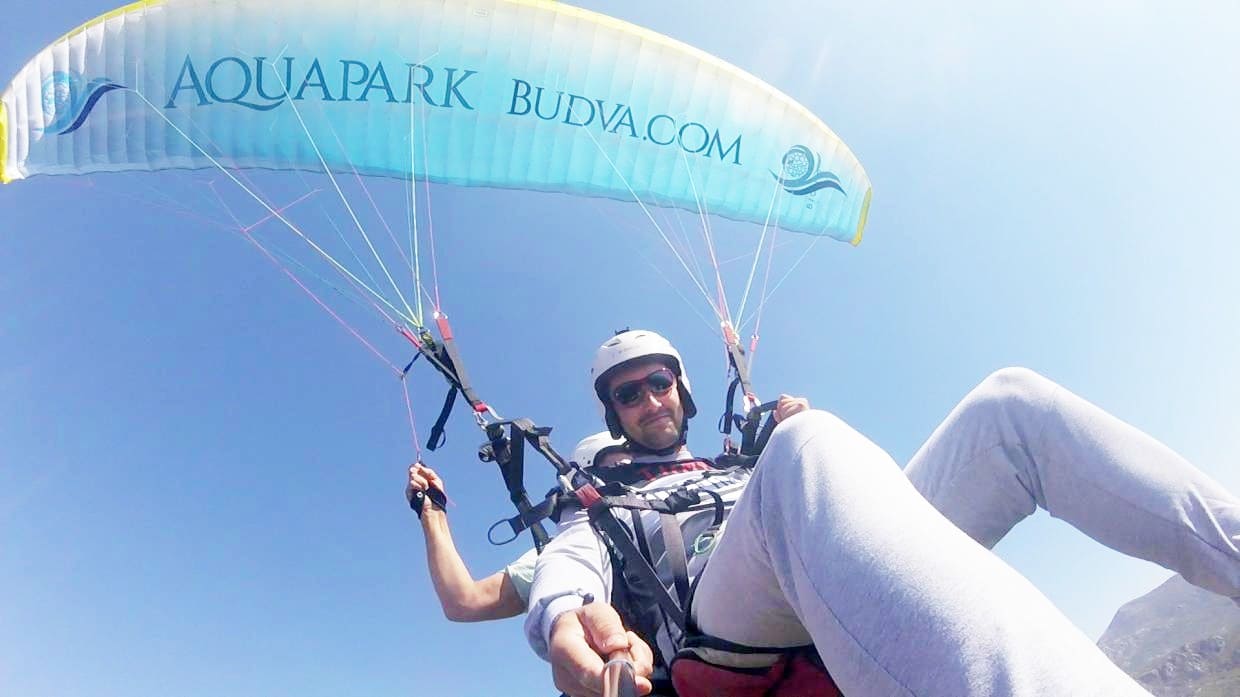 Leisure
If you get tired of a relaxed vacation, you can explore the surroundings. Lovers of hiking can make a promenade admiring the Adriatic Sea and breathing fresh air. The road leads to Budva in one direction and in the other to the peninsula of St. Stephen.
Also in the center of a lively village among the pine grove stands the Church of St. Thomas built in the XIV century. It is an active temple. Becici is surrounded by high mountains through some of them pedestrian tunnels are laid passing through which you can get to Budva and Kamenevo. The passages are cool and quiet, the walls are decorated with panels dedicated to Montenegro.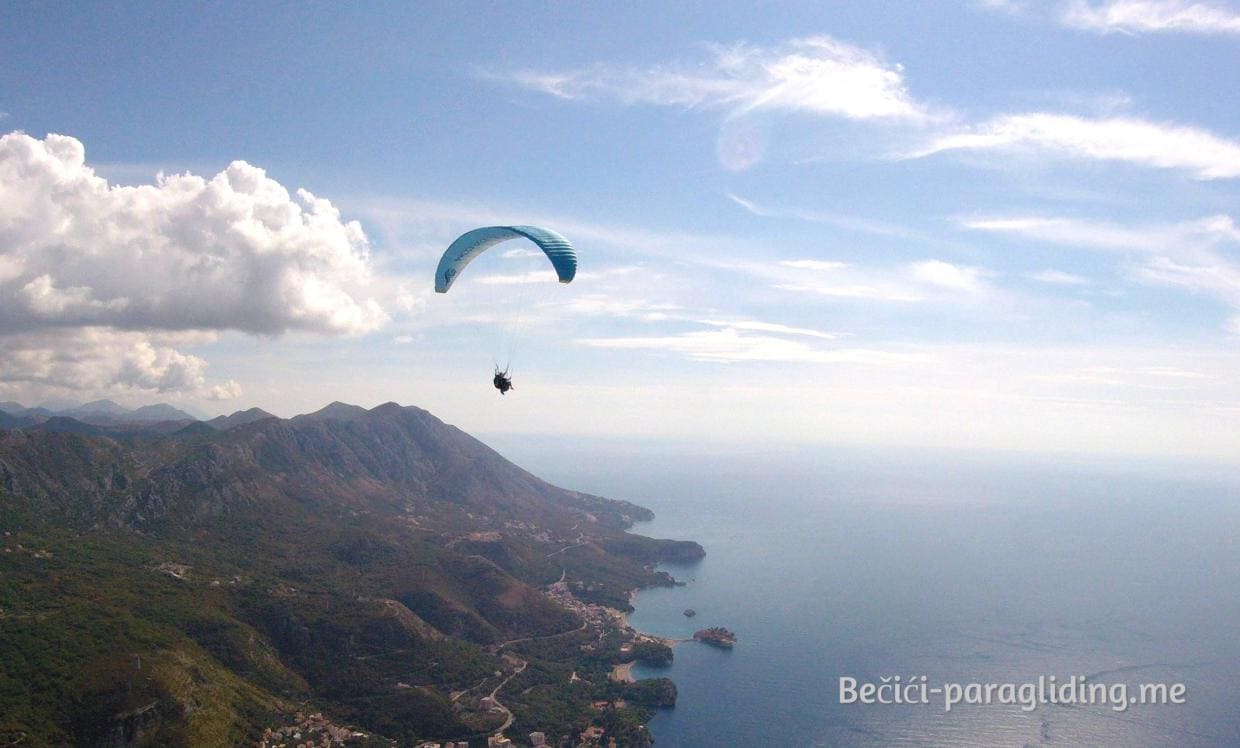 However only a paragliding flight in Becici will allow you to get a truly unforgettable experience of traveling to Montenegro. This is an indescribable feeling of freedom and the opportunity to see the unique panoramic views of the Budva Riviera and nearby attractions.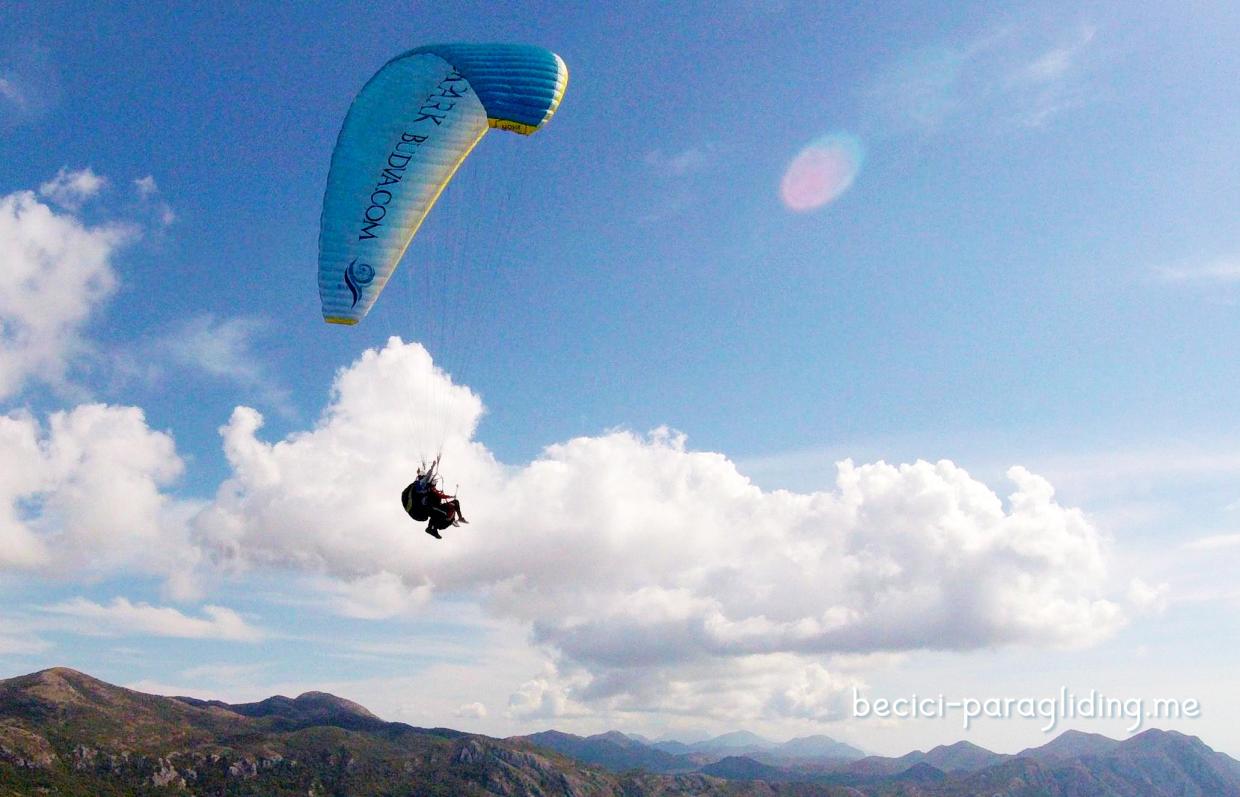 Becici resort from the air
Becici Paragliding Montenegro is the best option for an active holiday in Becici because it gives strong emotions and adrenaline. And memories of soaring in the sky and picturesque landscapes remain in memory for many years. Flying on a paraglider does not require special training and is available to everyone, including children from the age of 12 years.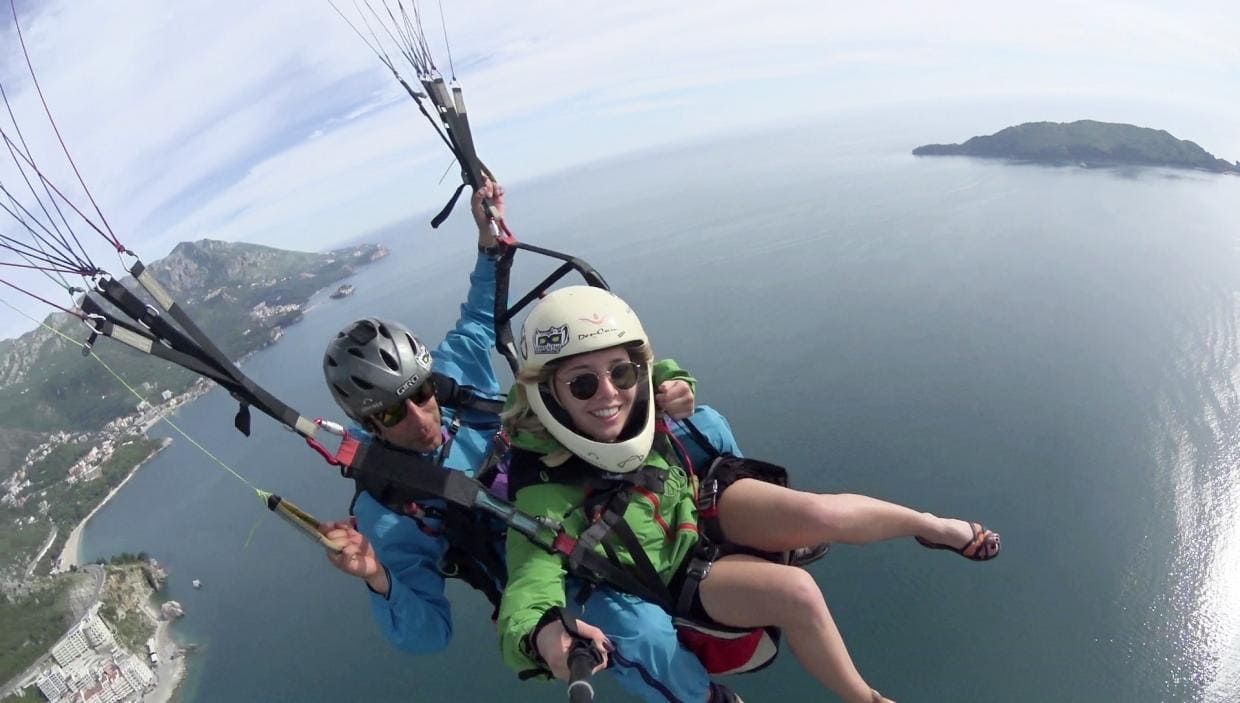 The launch site is the top of the Braichi mountain range, which is 760 meters above sea level. At the end you will find a soft landing. This is safe because paragliding is carried out in tandem with an experienced instructor and under favorable weather conditions. Hovering in the air over the sea and mountains you can make impressive shots on the camera or record a video.
Anyone can experience this incredible adventure that is breathtaking!
Participation price - 65 euro.
Transfer from meeting point included.
GoPro video service included.